Regular price
Sale price
$89.99 USD
Unit price
per
Sale
Sold out
100" but lightweight: 87"WX80"H, 6.38 lbs
16:9 Aspect Ration, 160 Degree Viewing Angle, Support 4K, 1080P, 3D
Elastic Polyester Fiber Material with Aluminum Poles
HD and Photo-sensitive Coating Technology
Support Front and Real Projection
Wrinkle Free, Easy to Clean, Mould Proof, Foldable
With Weighted Water Bag & Tether Cords
Suitable for Indoor and Outdoor
Items are in stock and will be shipped from local warehouse, 3-5 business-day delivery.
Share
View full details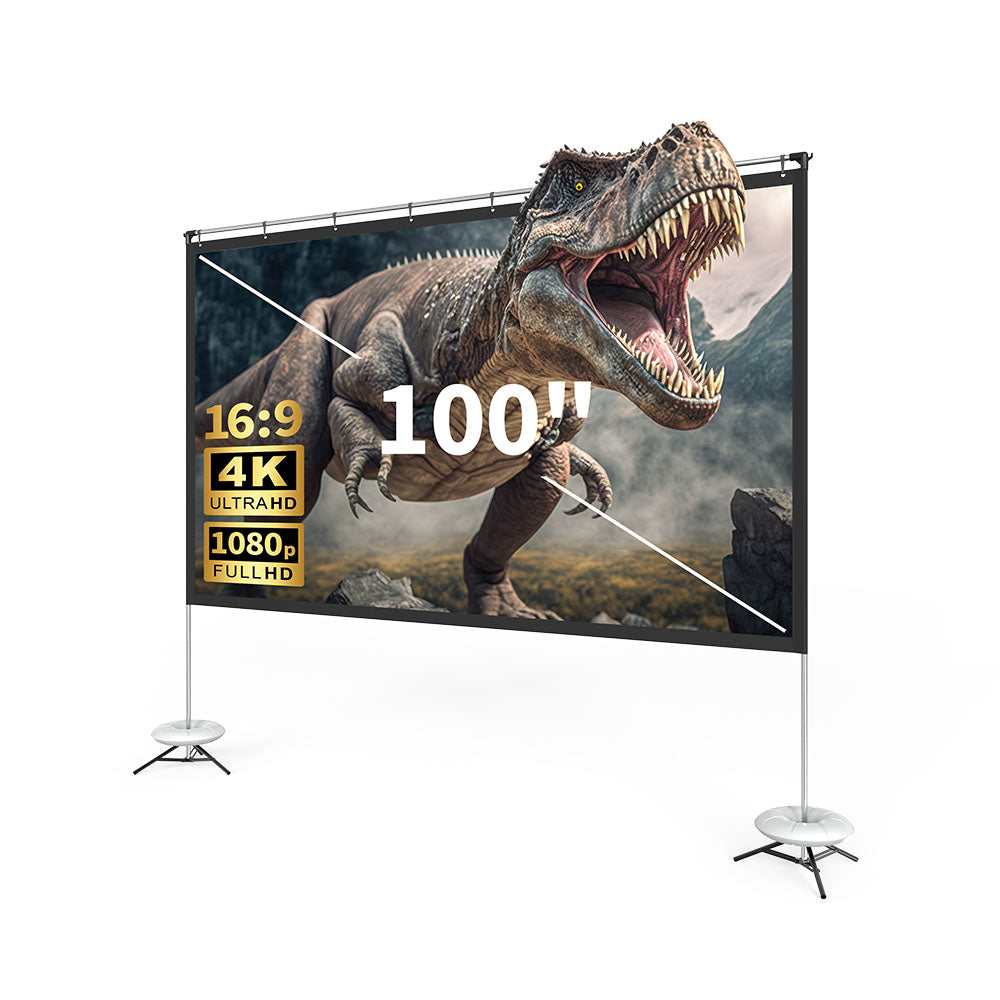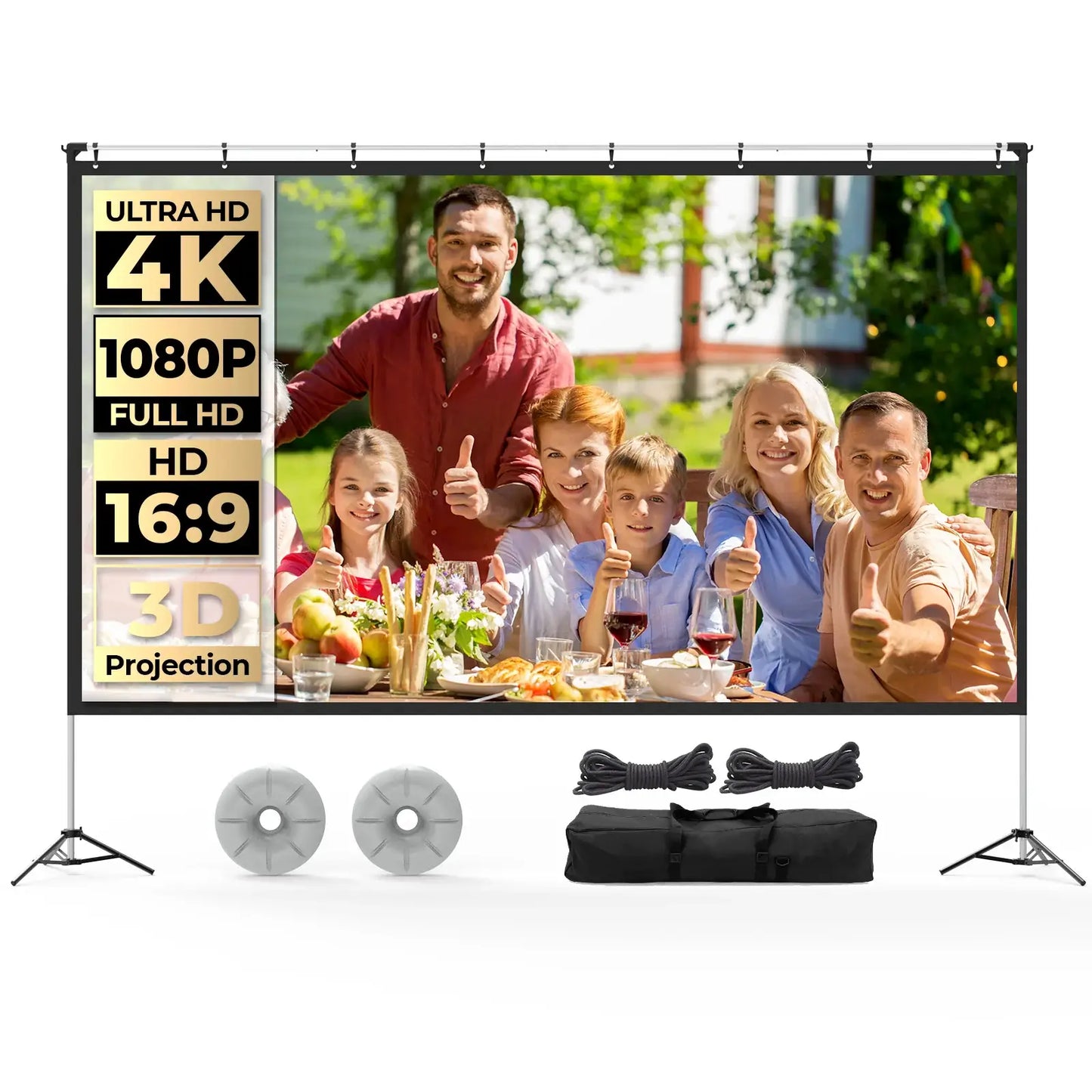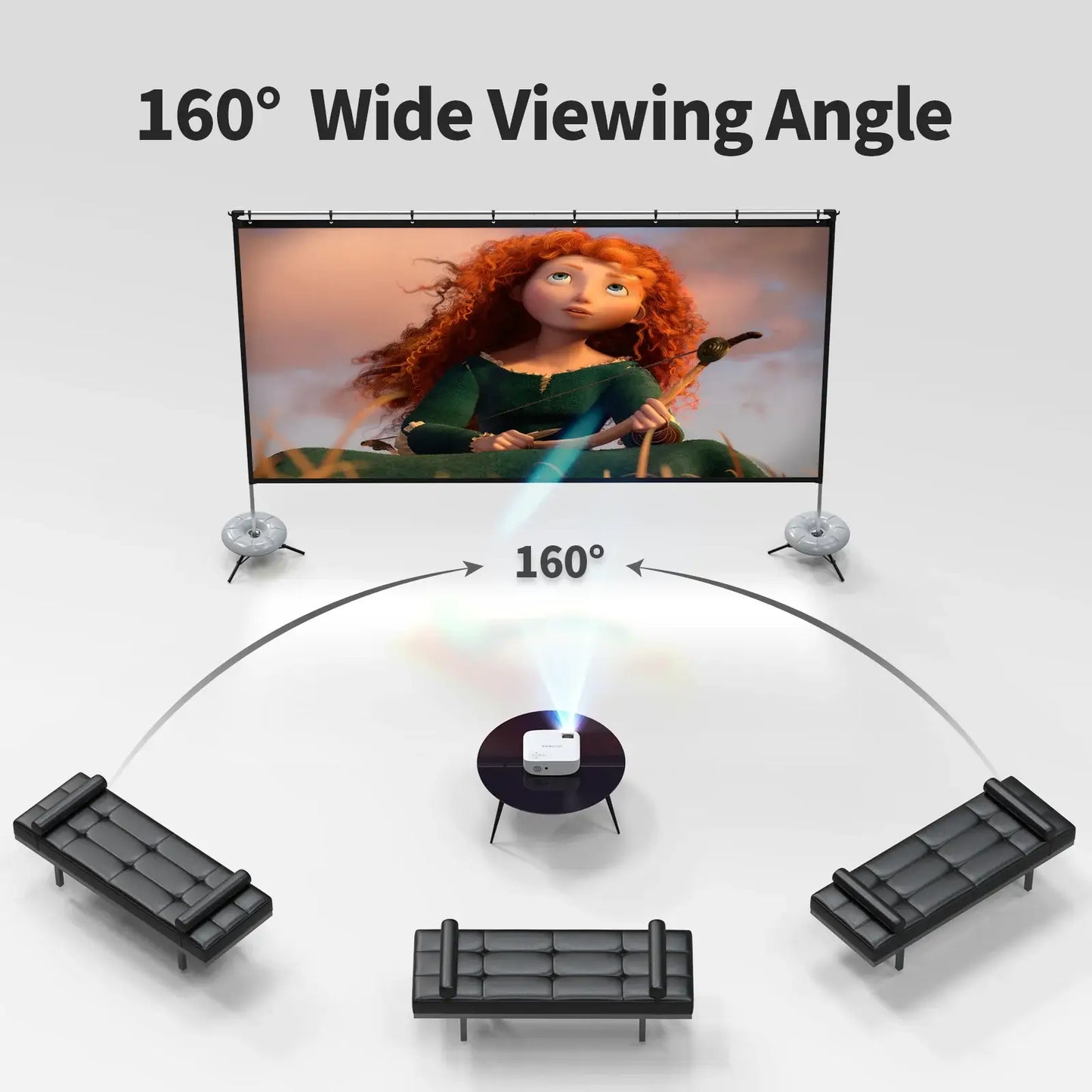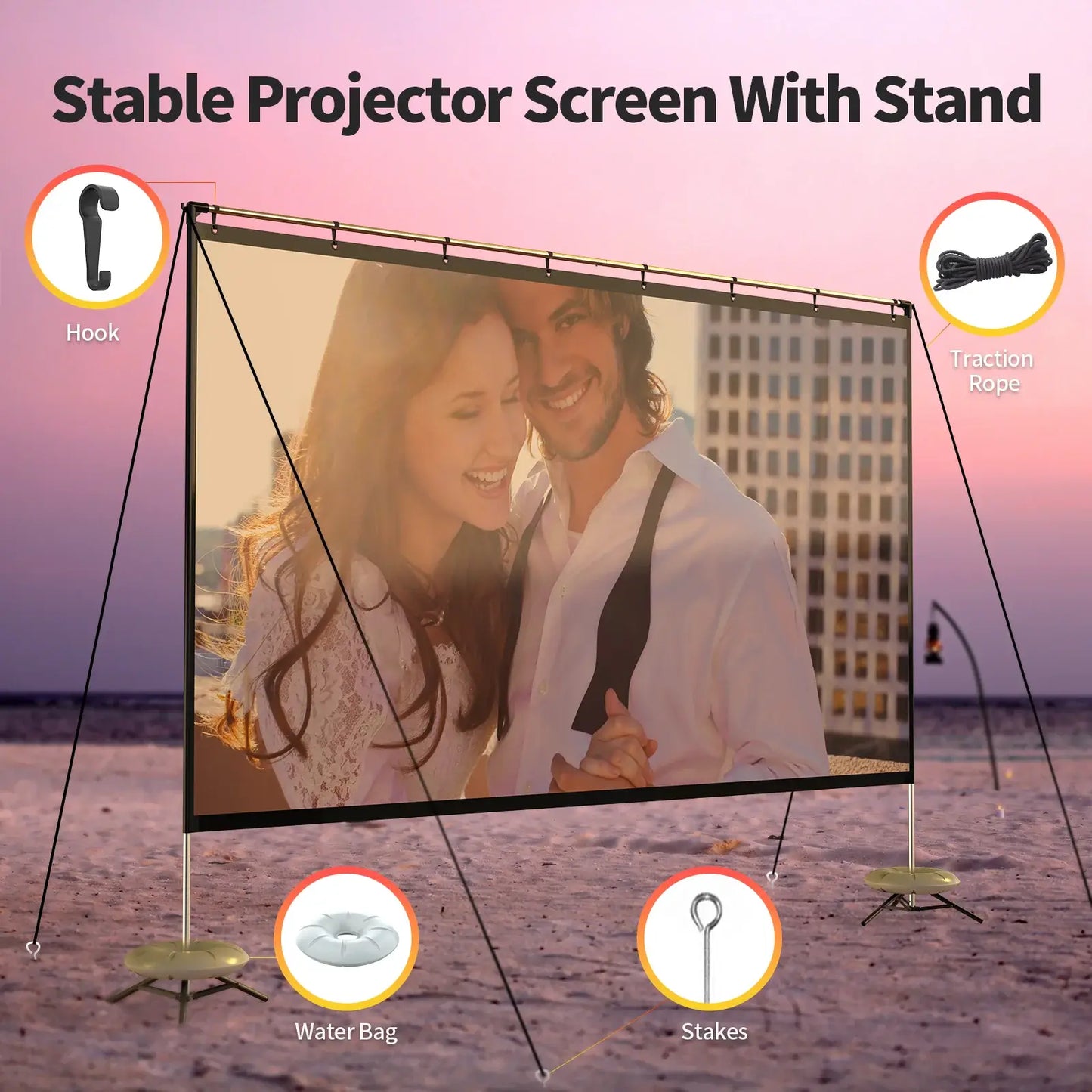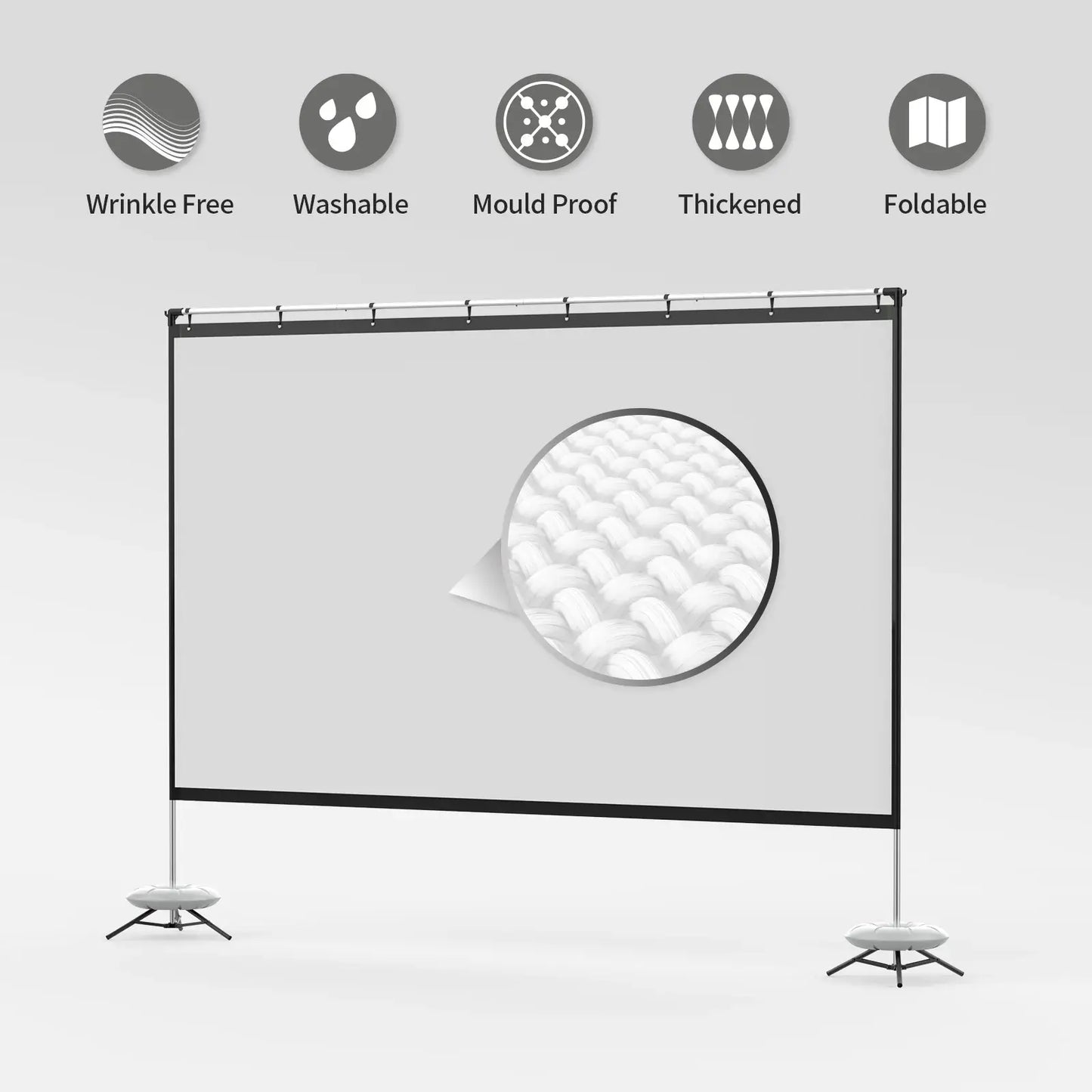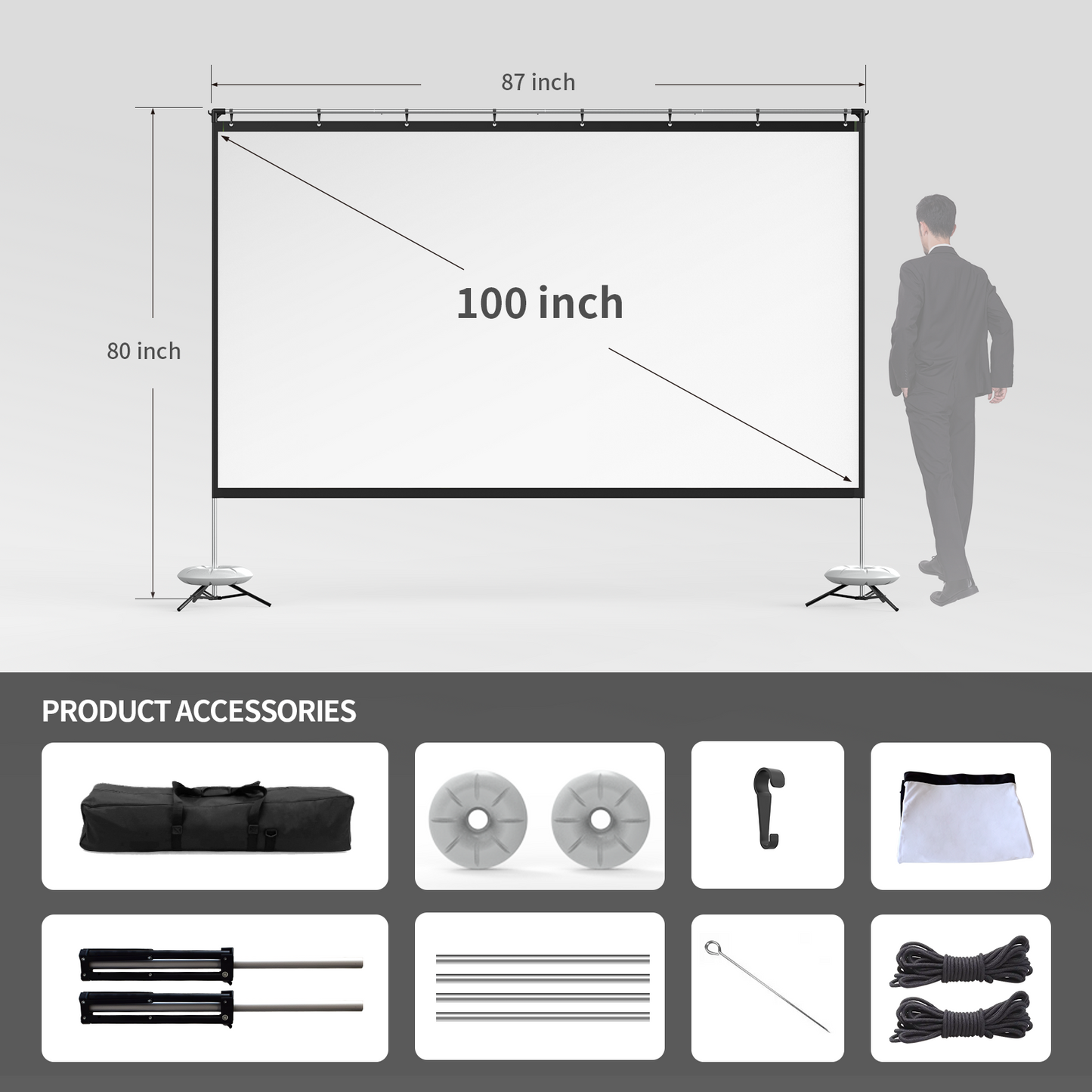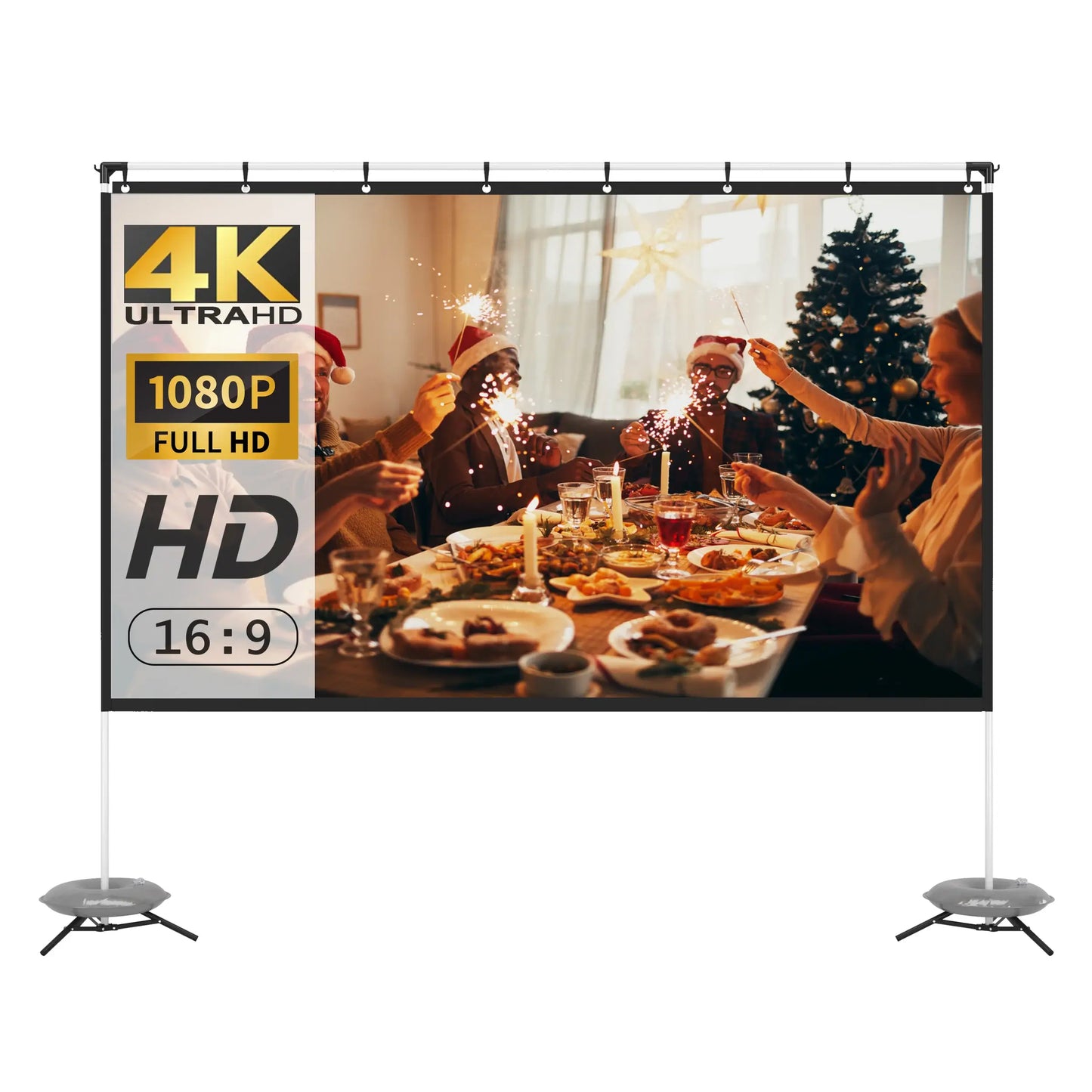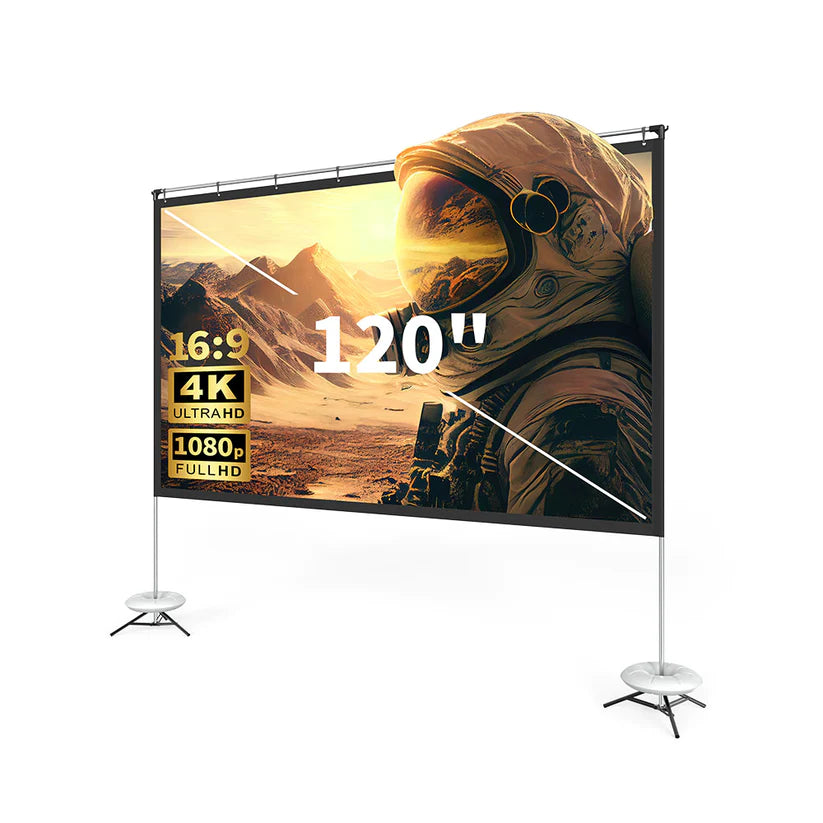 WEWATCH PS01 100" Projection Screen
Main Features

【Front Rear Wrinkle Free Projections Screen】WEWATCH projection screen with stand uses soft and elastic polyester fiber material, which is thicker and lighttight and ensure no wrinkles after folding or washing. With both front and rear projection function, you can always carry this foldable projection screen, and enjoy movie whereever you want
【160° Wider Viewing Angle】The viewing angle of the this outdoor projector screen can reach 160°. Within this viewing angle range, you can choose your most comfortable viewing angle. Family and friends watch the movie together without being crowded. Big scene and big space, enjoy your movie watching journey
【With Weighted Water Bags & Tether Cords, Better Stability】WEWATCH projection screen have two stand bases with weighted water bags. You can fill with water or sand to add its weight, more heavy water bag can make the projection screen stand more stable. Also, it comes with tether cords for outdoor stability, and metal stakes to keep those cords securely anchored. It's perfect choice for enjoy movies at home or in the park or while camping with your family and friend!
【Lightweight Portable projector screen with stand】This WEWATCH projection screen with stand is foldable. The size is 32.7'' x 6.7'' x 3.55'', and weigh is 6.38 pounds. Everything fits so easily into the bag, then put in your trunk, and carried with you.
【Easy To Install within 5 Mins】No screws, only several kinds of accessory, you can set it up fastly and firmly. Two people work together can finish assembling within 5 mins. Great for rapidly transfer place with less time. If this foldable projector screens get dirty, you can wash it and then hang it up
【High-Quality Accessory & Professional After-sales Service】This 100 inch Projector screen and stand comes with several Lightweight aluminum poles. It is not easily to be rust or distorted. High-Quality plastic joints can be perfectly insert into aluminum poles with a tight fit to avoid loose. Two base with tripod greatly make the stand very sturdy. Note: please feel free to contact us if you have any problems about our projector screen, we will make every effort to resolve it for you
【Robust Design & Enhance Your Movie Viewing Experience】The screen is fixed by eight plastic movable hooks above the stand, and both sides of the screen are directly inserted into the support tube of the bracket to make the stand more stable. This solid mounting can reduce the impact of wind on the screen as you watch the movie
【Package Included】WEWATCH Projector Screen with Stand 100 inch Package content: 3 x Pole A, 4 x Pole B, 2 x Pole C, 2 x Corner connector, 2 x Water bag, 5 x Stake, 8 x Hook, 2 x Rope, 1 x Screen
Specification

Model: PS01
Size: 100-inch, 16:9
Screen Material: Polyester
Pole: Aluminum
Package Size: 83x17x9 cm (32*6.7*3.54inch)
Weight: 3.0 kg (7.7 lbs)
Gain: 1.1
Viewing Angle: 160 Degree
Screen Size:221cm W X 125cm H (87"W X 49"H)
Product Size: 253cm W X 202cm H X 42cm T (99"W X 79.5"H X 16.5" T)
Working Temperature: -20 degree to 60 degree
Packing List:
3 x Pole A, 4 x Pole B, 2 x Pole C, 2 x Corner connector, 2 x Water bag, 5 x Stake, 8 x Hook, 2 x Rope, 1 x Screen
Shipping Policy

All orders will be fulfilled within 48 business hours. All packages will be shipped with DHL/UPS/USPS from local warehouses or Amazon warehouse, it will take 3-5 business days to your destination.
Return Policy

We will provide 1-year warranty for all products. Free return and refund will be provided for any quality issue or damage during delivery. Here are the steps:
1. please take some photos/videos to our email support@wewatchtech.com to confirm first.
2. get free return label to ship the item to our local repair center
3. It will take around 1 week to confirm the status of the item.
4. Full refund or replacemnet will be fulfilled if confirmed. Or you may need to pay for the return shipping fee and 10% repackage fee.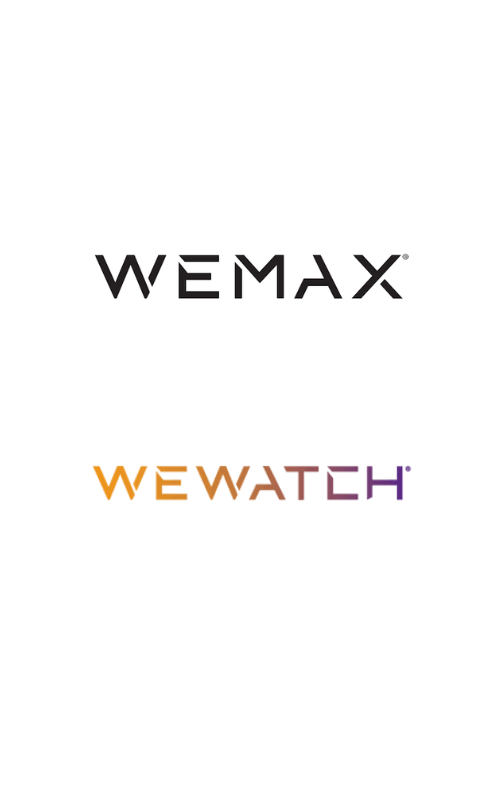 Who is WEWATCH
As the sub-brand of WEMAX Inc., the leading provider of ALPD laser projector for global customer, WEWATCH is still a branded new company since 2021. However, all behind technology are devieted from 17-year endeaver on opticals. Those we're new, but our products are highly welcomed by international markets, now it's the Top Brands on Aliexpress and ranks NO.1 in projectors category as well as the NO.1 top 100 best-seller on Amazon. Customers' positive reviewers and platform ranks are the self-evidence that WEWATCH is not just an online shop for end-users, but an innovation tech company to deliver value and provide solution for your daily entertainments. 
About WEWATCH