ONLINE ONLY, HURRY UP END IN:

30 Day Money Back Guarantee

Freeship world wide on order over $50


One year guarantee after-sales servcie


100" Portable Porjector Screen
Purchase our projector screen at an amazing price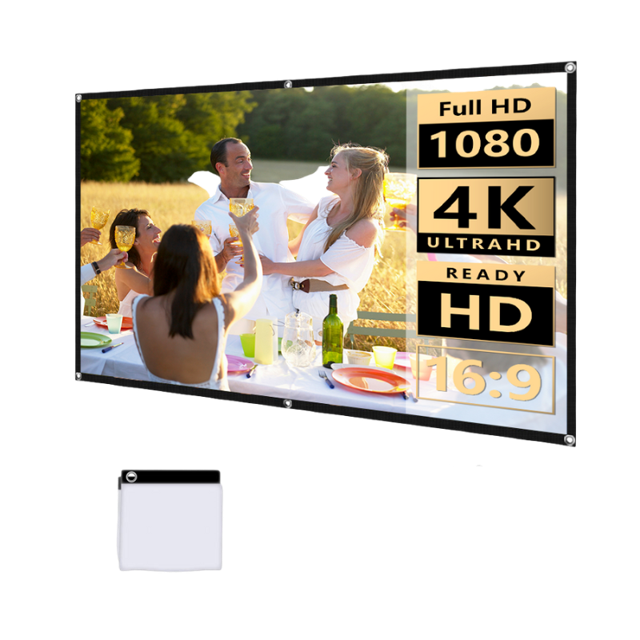 PEOPLE HAPPY WITH OUR PRODUCT
More than 5000 people bought a product and happy with it

A good budget option for outdoor movie nights
Picture looks good for 1080. Bright enough to start a movie at dusk. Easy to wire a sound bar. Loud enough for backyard movie nights. Basic easy to understand menus.

Turn just about anything into a TV!!!!
Love this thing. The white privacy fence in my backyard makes a great screen. Last weekend we watched the OSU football game on the ceiling while laying in bed!!! What a time to be alive. man, I just love this thing.

Great product for the price
Clear and bright even though the venue had light dimmed. Projector is easy to setup and use. I would recommend to someone looking for projector.

Lorem Ipsum is simply dummy text of the printing and typesetting industry. Lorem Ipsum has been the industry's standard dummy text ever since the 1500s,